Latest Offers
Special Offers and Deals from Air Niugini
Latest Offers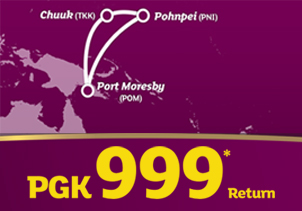 Celebrate Christmas in Federated States of Micronesia for just PGK 999*
Why not grab this exciting opportunity to celebrate Christmas in magnificent Micronesia? Fly to Federated States of Micronesia with Air Niugini for just PGK 999*.
View Offer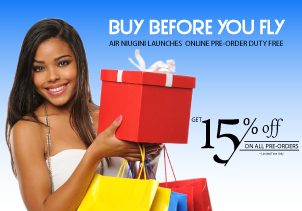 Pre-Order Duty Free
You can now pre-order your duty-free items online and collect them before you fly. This way you will never miss the chance to grab your favourite items from our extensive Duty Free catalogue. This facility is available for all international departures from Port Moresby (POM)
View Offer
Discover the world
Find new Tour & Holiday experiences
Tours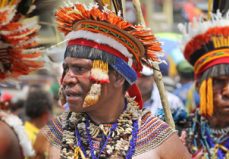 The annual Goroka Show was first introduced and organized by Australian Kiaps in 1957. Now in its sixtieth year the spectacular Goroka Show promises to be bigger and better for tourists and locals. It is a rare opportunity for our visitors to experience the diverse culture and customs of over a hundred tribes that inhabit Papua New Guinea.
Find Out More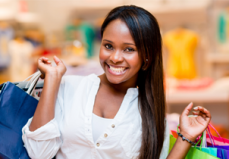 Earn DOUBLE Destinations Points when you fly to Manila! MINIMUM GROUP – 10 PEOPLE With Guide K 2,748 PER PERSON / TWIN SHARE NO Guide K 2,628 PER PERSON / TWIN SHARE
Find Out More