Latest Offers
Special Offers and Deals from Air Niugini
Latest Offers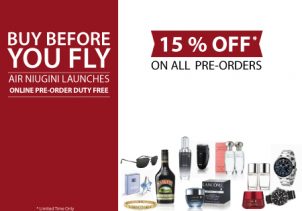 Pre-Order Duty Free
You can now pre-order your duty-free items online and collect them before you fly. This way you will never miss the chance to grab your favourite items from our extensive Duty Free catalogue. This facility is available for all international departures from Port Moresby (POM)
View Offer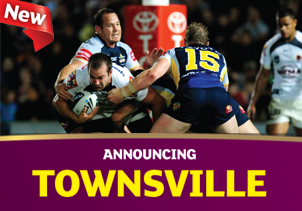 Announcing direct flights to Townsville from Port Moresby
Air Niugini is commencing direct flights to Townsville from Port Moresby. Flights will be commencing on 31st March 2017 and will be operating on Mondays and Fridays.
View Offer
Discover the world
Find new Tour & Holiday experiences
Tours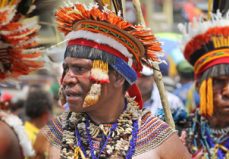 The annual Goroka Show was first introduced and organized by Australian Kiaps in 1957. Now in its sixtieth year the spectacular Goroka Show promises to be bigger and better for tourists and locals. It is a rare opportunity for our visitors to experience the diverse culture and customs of over a hundred tribes that inhabit Papua New Guinea.
Find Out More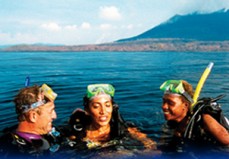 2 DIVES / 3 NIGHTS Twin Share PACKAGES COASTAL: K1,622 Twin Share / per person ISLANDS: K1,708 Twin Share / per person
Find Out More
News
Air Niugini Updates
News